The Bothy Rooms
In the tradition of Highland Bothies our six rooms offer basic yet comfortable accommodation for the weary traveller. A step up from the original however! There are four single and two double rooms. All with wash basins, clean linen is provided together with separate/shared shower. There is a breakfast offer, Bar meals in the evening in the Public Bar, packed lunches, internet access and bike storage.
Full board: £125 / Bed & breakfast £63 / Room only: £48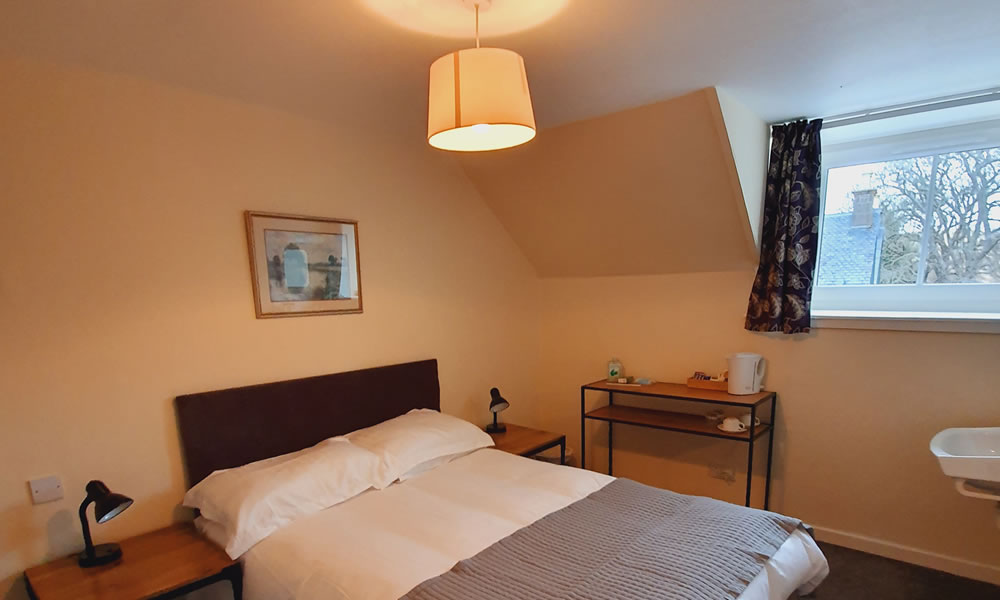 Dining
You can order a breakfast box comprising a choice of bap with items from the order list and priced accordingly. You may also take breakfast in the dining room for a fixed price. We kindly request that you wear suitable attire.
Please fill in the order form before 9:00pm and put it in the box.
Packed Lunches priced from the order list. Please fill it out and put it in the box before 9.00pm.
ALL the above food items will be ready by 8:00am.
The bar is open for meals at the following times:
Monday to Saturday – 12.00pm until 8.30pm
Sunday – 12.20pm until 8.30pm
Light bites available between 2.00pm and 5.00pm