Walking in the Scottish Highlands
The Oykel Bridge Hotel is ideally placed in the midst of Sutherland, widely regarded as the last great Wilderness of the UK. The area covers a wide and spectacular terrain, from wild moorlands, glacial lochs, Jagged peaks, remote beaches and wooded glades, providing something for all levels of walkers and with such diversity.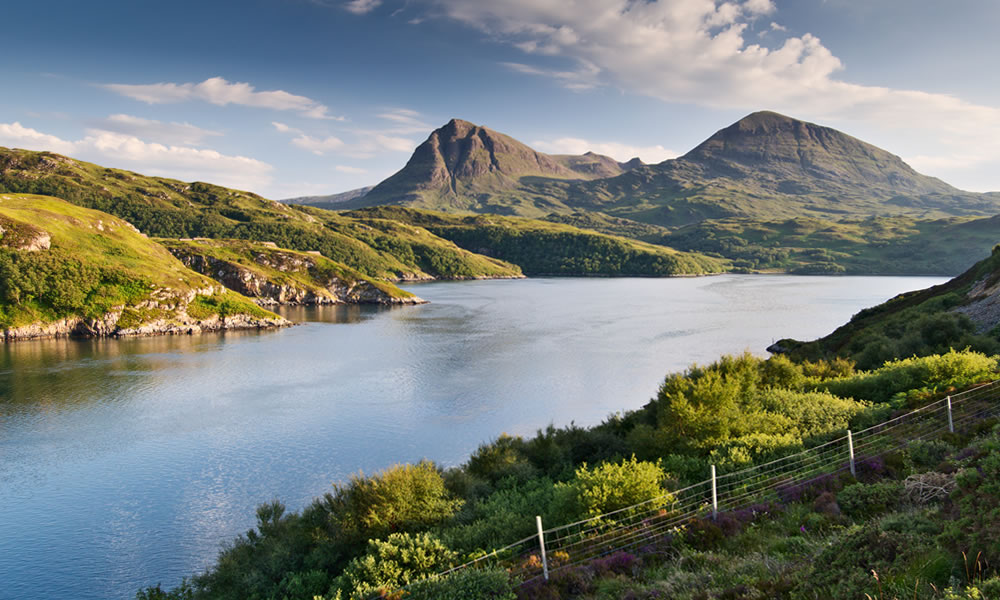 Lying to the North west of the Hotel the Upper Oykel flows through the forests or meander through the many forest trails close at hand, a detailed map of which can be found here. For those looking for the more challenging peaks, you will be rewarded by some of the most ore inspiring vistas you could imagine, just a few of the peaks within easy reach of The Oykel Bridge Hotel are below.
Assynt and Coigach
Assynt and neighbouring Coigach make up a truly extraordinary landscape. A vast, undulating moorland is studded with a maze of a thousand fresh-water lochs. Up from this rise a series of remarkable mountains.
Although not high in altitude, with only two Munros amongst them, these peaks are very steep and completely separate from one another, and are eroded into fantastic, individual shapes, making this one of the most memorable landscapes in Scotland for hillwalkers.
Suilven
Suilven is 2,389ft high with a name said to come from the Norse "Pillar Mountain"
Ben More Assynt and Conival
At 3,274ft the only Munros in Assynt, these two mountains are connected by a fine ridge and give a very rough but rewarding ascent combined with the amazing views characteristic of all the Assynt peaks overlooking the River Oykel and its tributaries.
Seana Bhraigh
Seana Bhraigh Is one of the most remote Munros.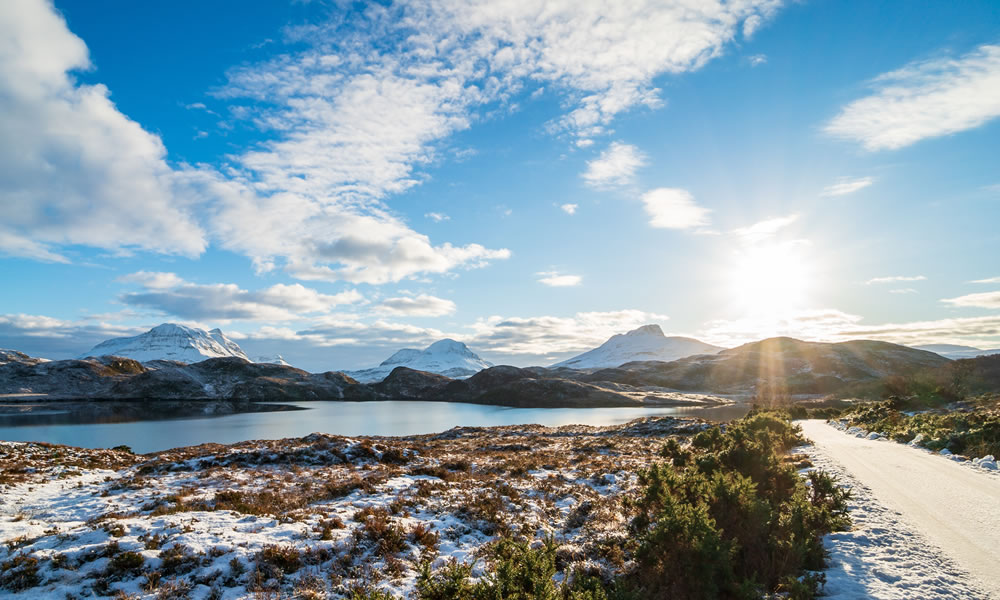 Canisp
Canisp reaches a height of 3,038ft and qualifies as a Corbett and Marilyn hill. The mountain's name translates from the Old Norse language as "White Mountain".
Stac Pollaidh
Due to its relatively low height of just over 2,000 feet, fine views and ease of access from a road it has become a very popular peak to climb.
Cul Mor
A popular and straightforward Corbett with lovely views over Assynt and Coigach including Stac Pollaidh and Suilven with Loch Veyatie in between.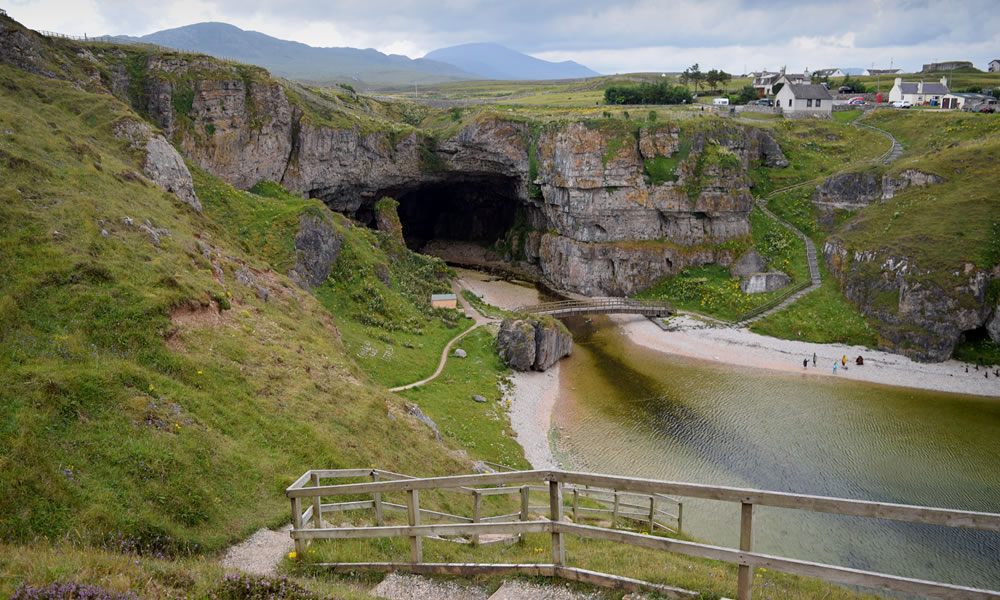 Smoo Caves
Spectacular caves, unique within Britain, the first chamber was formed by sea water, the inner chambers were created by rain water.
Quinag
Quinag is in fact a Y shaped range of mountains, the heighest peak being Sail Gharbh at 2650 feet. The range features breathtaking views over Loch Assynt to the South, and towards Kylesku to the North.
Migdale Wood
Migdale is the largest ancient Oak Wood in Sutherland.
Inchnadamph
Beautiful and popular walk in a limestone valley to the dramatic bone caves. These cave openings part way up a steep side of the valley are where the remains have been found of species such as lynx, reindeer and polar bear revealing what animals lived here in the last 45,000 years.
For more information on walking in the Highlands of Scotland, visit walkhighlands.co.uk.