Stunning beaches in the far north of Scotland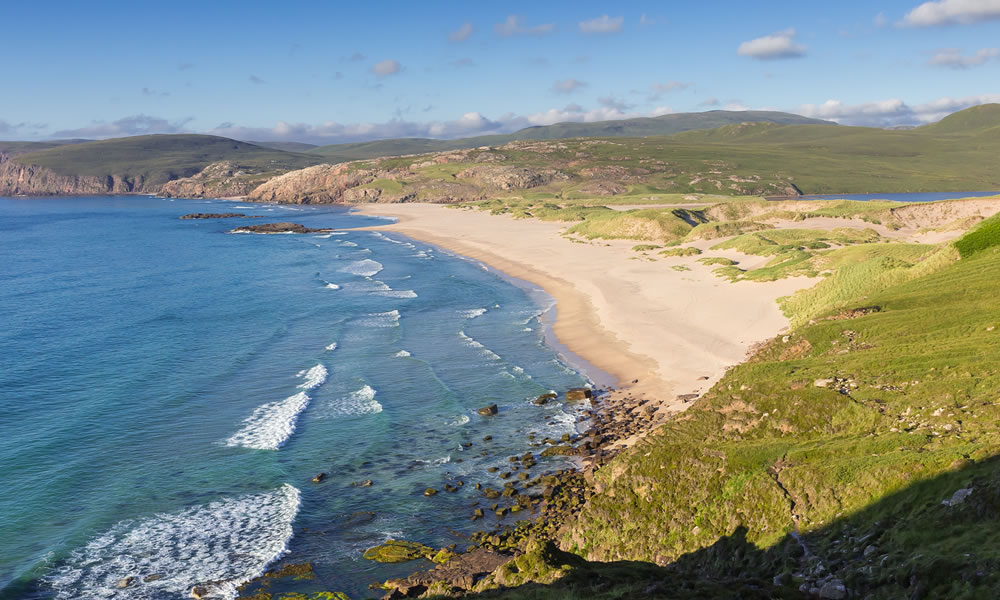 The north west coast has some of the most stunning beaches in Britain, here are just a few of them:
Oldshoremore Beach
A beautiful quiet beach, well off the beaten track, it is linked to two other smaller beaches.
Sandwood Bay
Is the most magnificent beach, It offers nearly a mile and half of wide pinkish sand backed by huge sand dunes and a loch, and is flanked by cliffs and an impressive sea stack.
Achmelvich
Achmelvich has a series of lovely, white sand beaches backed by a picturesque, flowering landscape.