A Guide to the Oykel Bridge Hotel's Loch Fishing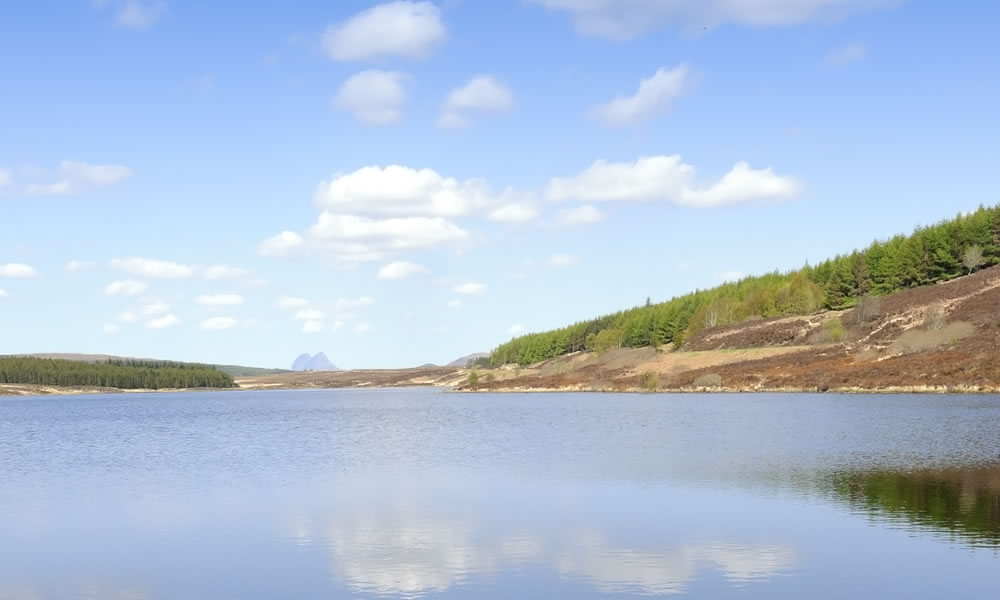 Loch Craggie
Loch Craggie is the nearest loch to the hotel and is very easily reached by the A837. Despite being beside the road, it is an attractive loch, frequented by birds and other wildlife.
It is shallow and productive all over, with the best results coming from the middle, the north and south shores, and the west end. The Trout are of excellent quality, averaging over half a pound, with quite a number of bigger fish. Early in the season, fish lie very close in, and are in good condition.
Loch Ailsh
Loch Ailsh, about a mile long by half a mile wide, lies near the head of the Oykel river system. It holds good stocks of salmon and sea trout later in the season, as well as quality brownies. It is not uncommon to catch all three species in one day! Trout may be caught all over the loch, while salmon are taken closer to shore. Like most of the lochs, it overlies limestone, which provides excellent feeding. This is a very attractive loch, lying in the imposing shadow of Ben More Assynt. Fishing is from the boat only.
Loch Borrolan
Loch Borrolan is a shallow roadside loch, about a mile long, adjacent to the Altnacealagach Bar on the A837. It is in an attractive spot, with views to the Assynt hills to the west. It holds substantial stocks of trout of 6 to 8 ounces, with some bigger fish of up to 2lb. Char are also present.
Loch Urigill
Loch Urigill is a shallow loch, nearly 2 miles long and rarely over 5 metres deep. Extensive outcrops of Durness limestone make for excellent feeding and strong weed growth. Combined with an excellent spawning habitat, this produces prolific numbers of beautiful, bright little trout, averaging 3 to the pound. They fight like fish twice their weight, and much bigger fish are also present, along with Arctic Char.
Fish take all over, but particularly around the feeder burns and the islands and skerries.
Loch Eileag
This is a tiny, shallow loch, only a few feet deep and fished from the bank only. It holds a large stock of little trout, three or four to the pound, which will fling themselves eagerly at the fly! It is visible from the road, but requires a brief tramp across the moor to get there. It empties into the Allt Eileag Burn, which is a major tributary of the Upper Oykel, but is impassable to salmon.